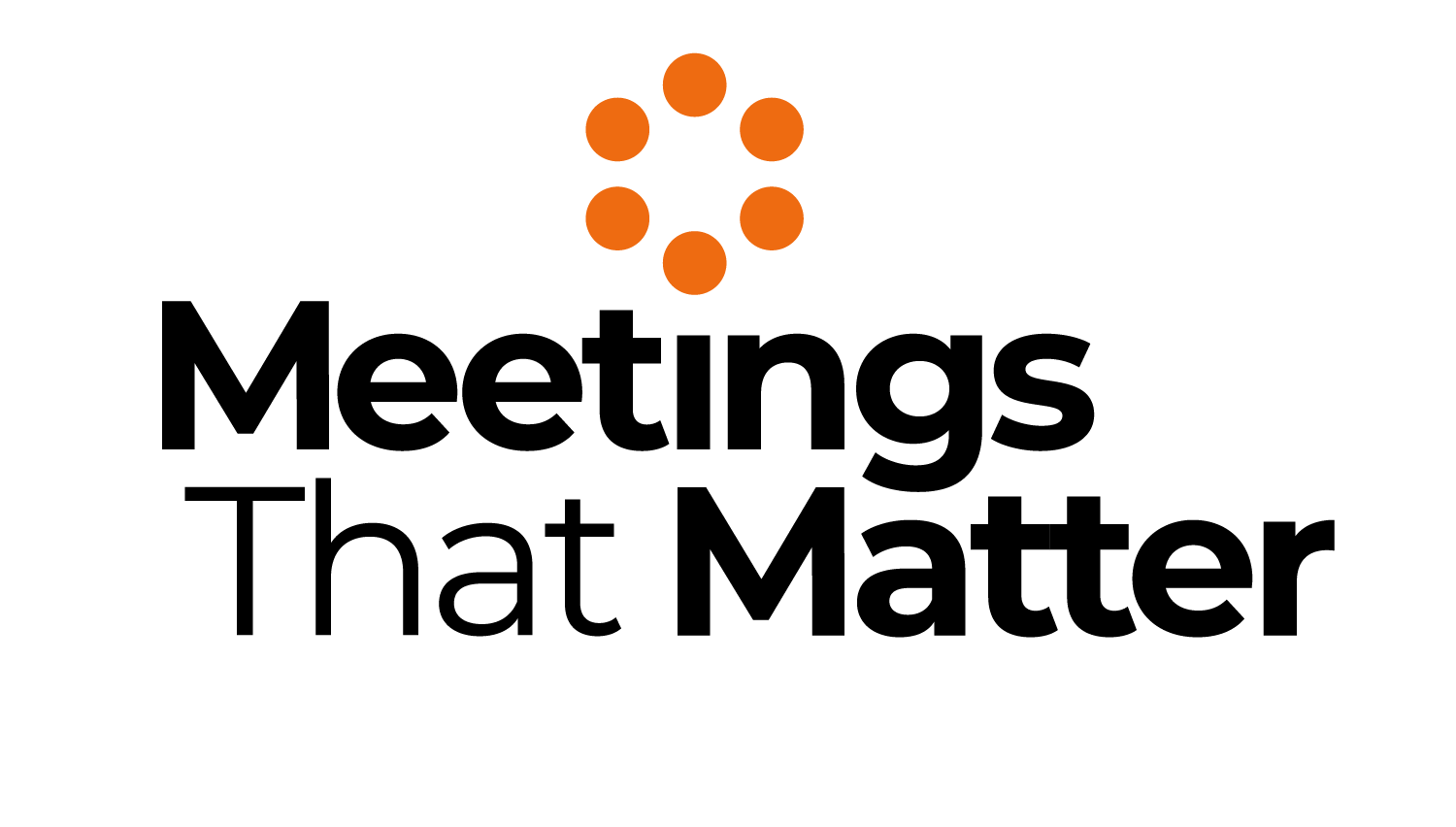 TURNING TALKFESTS INTO

ACTION
SICK OF WASTING TIME IN BORING WORKSHOPS?
WELCOME TO MEETINGS THAT MATTER
Most facilitation fails. Traditional workshops are boring, process driven and struggle to get traction outside of the meeting room.
Meetings that Matter is an advanced programme for facilitators, advisors and consultants. Participants learn to lead critical conversations that drive action outside the room.

STOP WASTING TIME
The average knowledge worker spends up to 80% of their time in meetings - and most of those are ineffective.

Stop wasting your precious time and energy!

MAKE BETTER DECISIONS
Too many meetings are about sharing information and passing the buck.

Learn a strategic, step-by-step framework toward decisions that stick.

DRIVE REAL ACTION
Decisions mean nothing until something changes outside the room.

Learn the skills to drive momentum and keep people engaged.

CHANGE CULTURE
Many people would rather check out, than change things.

Not you.
Be a force of change in your organisation toward better relationships and more progress.
LEADING STRATEGIC CONVERSATIONS IS A NON-NEGOTIABLE SKILL
FOR TODAY'S COLLABORATIVE WORKPLACE.
LEARN HOW TO...
DIAGNOSE BROKEN MEETINGS
Learn the MTM formula for diagnosing your meetings and steering them back on track.
BOOST ENGAGEMENT
Get people excited about change and ready to take action outside the meeting room.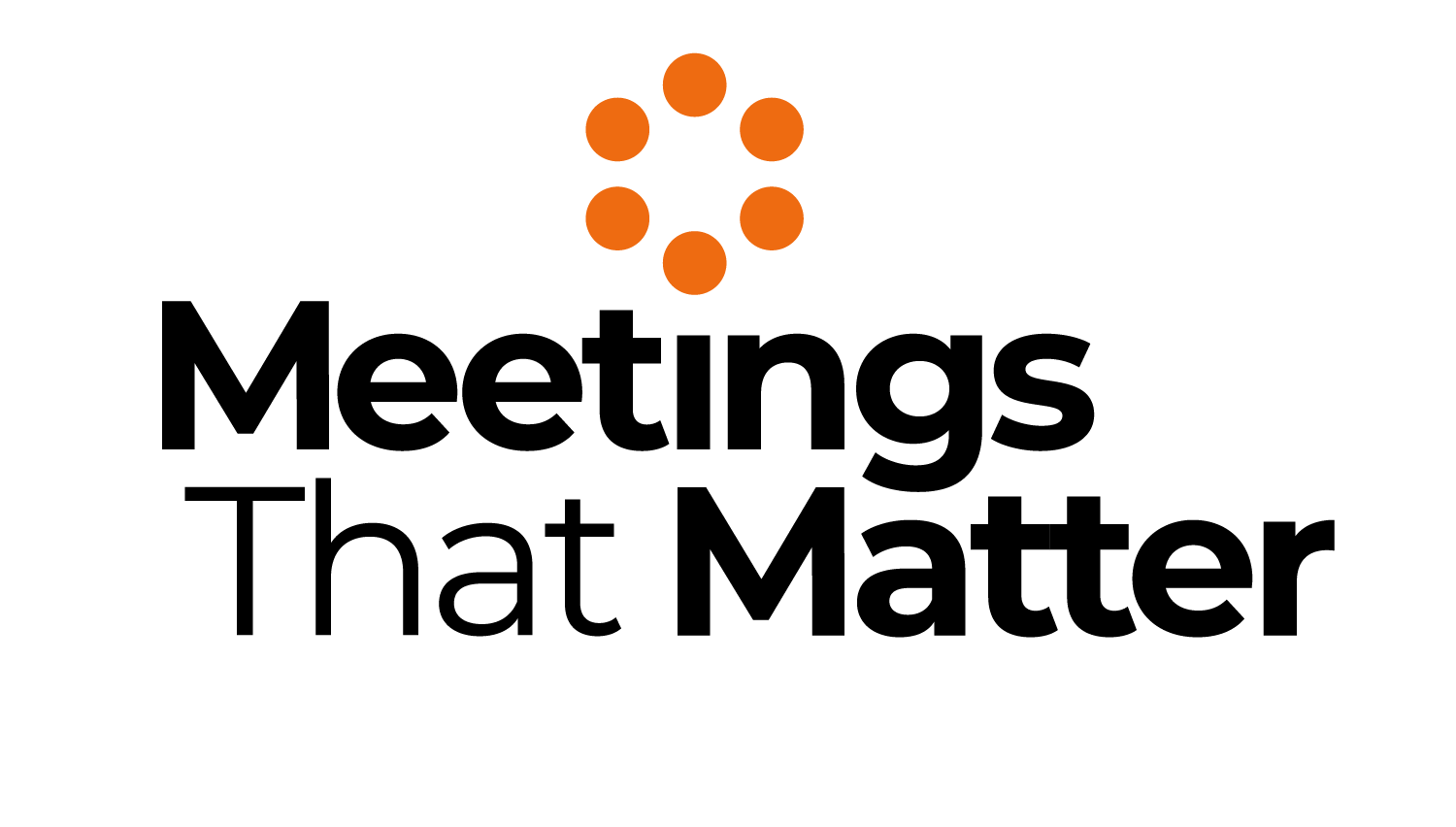 RESOLVE CONFLICT
Find the sweet spot in even the most intractable conflicts to get people on the same page.
DRIVE ACTION
Build momentum and progress so that your decisions aren't left on the workshop floor.
JOIN THOUSANDS OF MTM LEADERS
Trusted by: Tonkin + Taylor, Ministry of Social Development, ANZ Bank, Stats NZ, NZ Police, Auckland Council, PHARMAC, Marsh, Tamworth Regional Council, Financial Markets Authority, Fusion Design, Ministry of Health, New Zealand Transport Agency, Land Information New Zealand, Callaghan Innovation, Hui E, Ministry of Housing and Urban Development, Radically, Crown Law, The Adapt Group, Kaipara District Council, Kookaburra Educational Resources, Auckland Transport, TRA, Ministry of Business, Innovation and Employment, Allen + Clarke, Baker Tilly Staples Rodway, Site Safe, Department of Conservation, Westpac, Southland District Council, Oranga Tamariki, WREMO, Experience Wellington, South Gippsland Shire Council, Sport NSW, Scion Research, Activity and Nutrition Aotearoa, Christchurch City Council, L'Oreal, University of Waikato… and more!
"The way the learning is structured gives you confidence that you can go out into the big wide world and apply it yourself"
SUE DANNER
"Being able to get some tools and techniques that help you manage the space is the critical part. And I used one yesterday!"
DARRYN GRAY
"Every session was a brilliant mix of Alicia's expertise and engagement from us
on the course"
FRAN HOOVER

WHAT L'OREAL HAS TO SAY
THE MTM DIFFERENCE
Advanced learning
Meetings that Matter is one-of-a-kind training for leaders, experts and consultants who need to lead strategic conversations that drive real action.

If you need to:
- Stop wasting precious time and energy on ineffective workshops
- Make better decisions
- Drive meaningful action
- Boost your leadership influence
- Drive engagement and enthusiasm in your teams.
You need to learn how to run meetings that matter.


HELLO!

Are you sick of mediocre professional development?