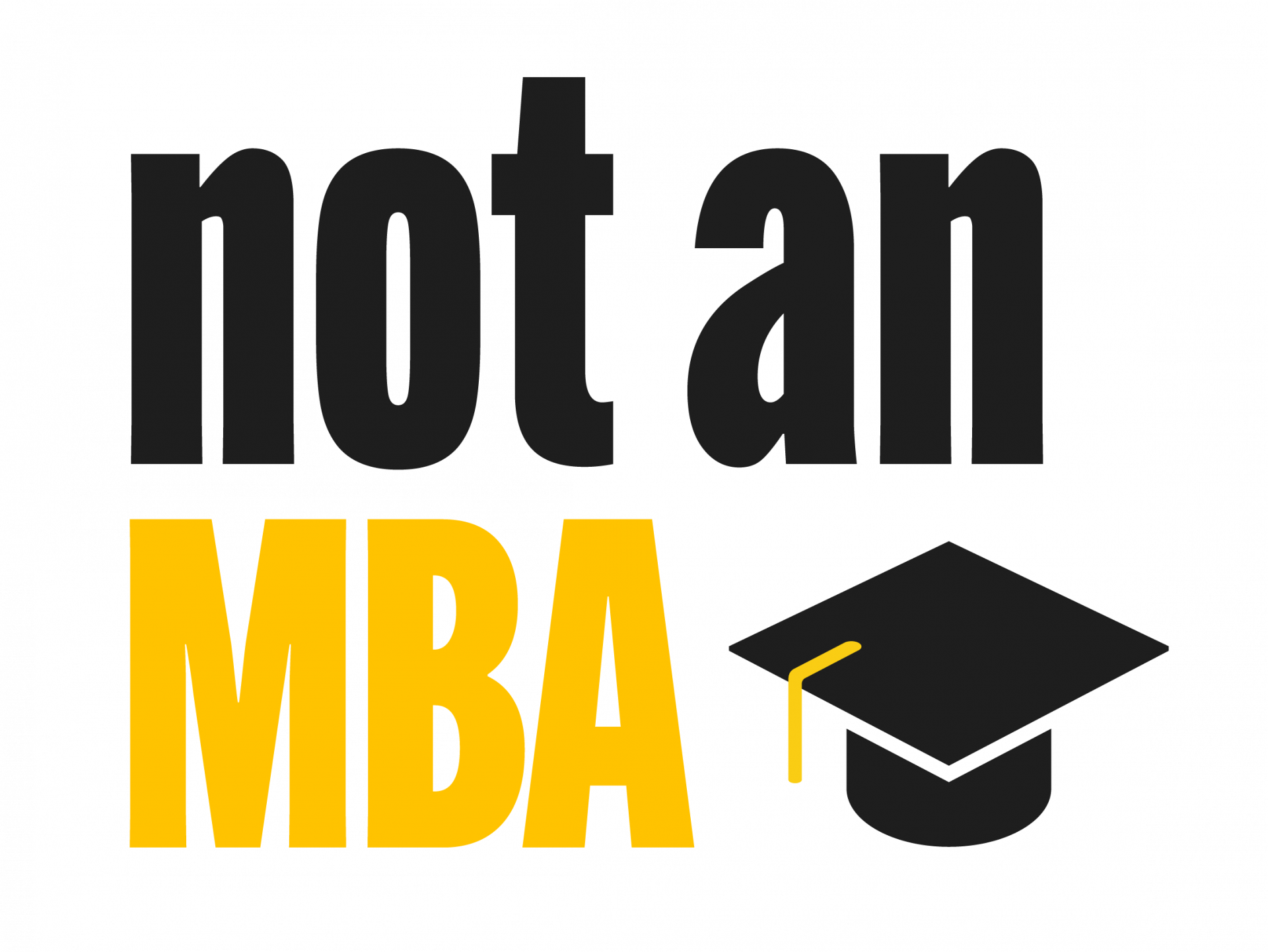 Taking the world by storm.
Are you ready?
IT'S TIME FOR SOMETHING BETTER
YOU DON'T NEED AN MBA..
But you do need relevant, practical skills and support to become a strategic, adaptive leader.

Most leadership programmes are long, expensive and boring - but not this one.
WHAT YOU'LL LEARN
EVERYTHING THEY DON'T TEACH YOU AT BUSINESS SCHOOL
HOW TO COPE WITH CONSTANT CHANGE


Flexible leaders respond to change, giving them a sustainable advantage. We don't become flexible by accident though. Unless we intentionally stretch, we stiffen over time and end up out of touch.

In Not An MBA, you'll learn about:

AWARENESS - How to be more self-aware and attuned to changes in your environment.

AGENCY- How to take control and back yourself.

RESILIENCE - How to thrive through - and because of - disaster.


SIGNS YOU NEED TO BE MORE FLEXIBLE
• You're facing change or transition
• You're feeling stuck or out of your depth
• Your normal response isn't working anymore.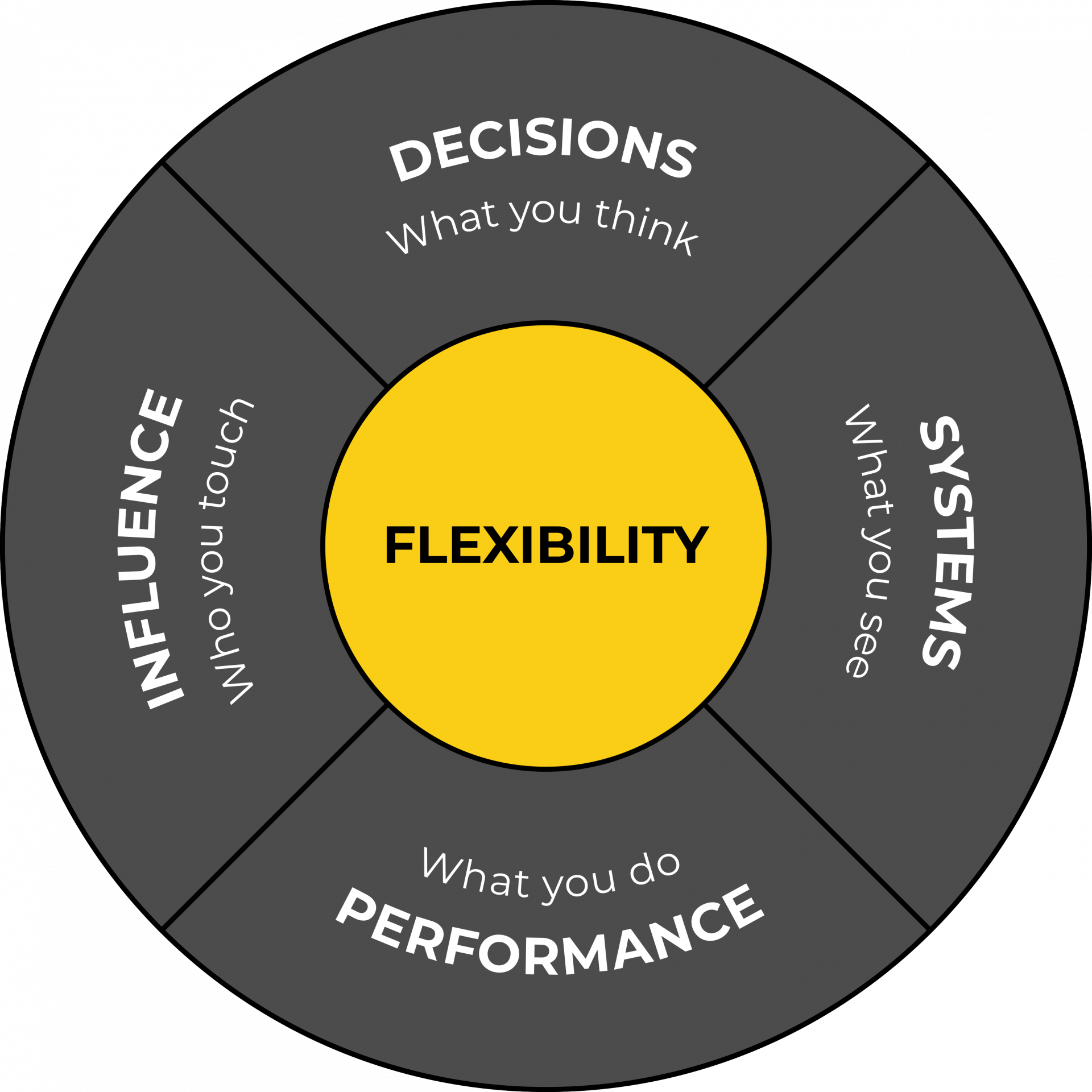 HOW TO MAKE GOOD CHOICES
Decisive leaders set direction, converting uncertainty into action. Judgement and decision-making is not a personality trait - it's a learned skill that's all about
how we think, and the process we use to make choices.

In Not An MBA, you'll learn about:
FRAMING - How to understand the choice you're making
SPACES - How to think out loud and with others to shape choices and build understanding
ACTION - How to incorporate experimentation and iteration into a decision process.
SIGNS YOU NEED TO BE MORE DECISIVE

• You waste time going around in circles
• Your decisions don't stick
• Your teams feel uncertain and don't know what to focus on.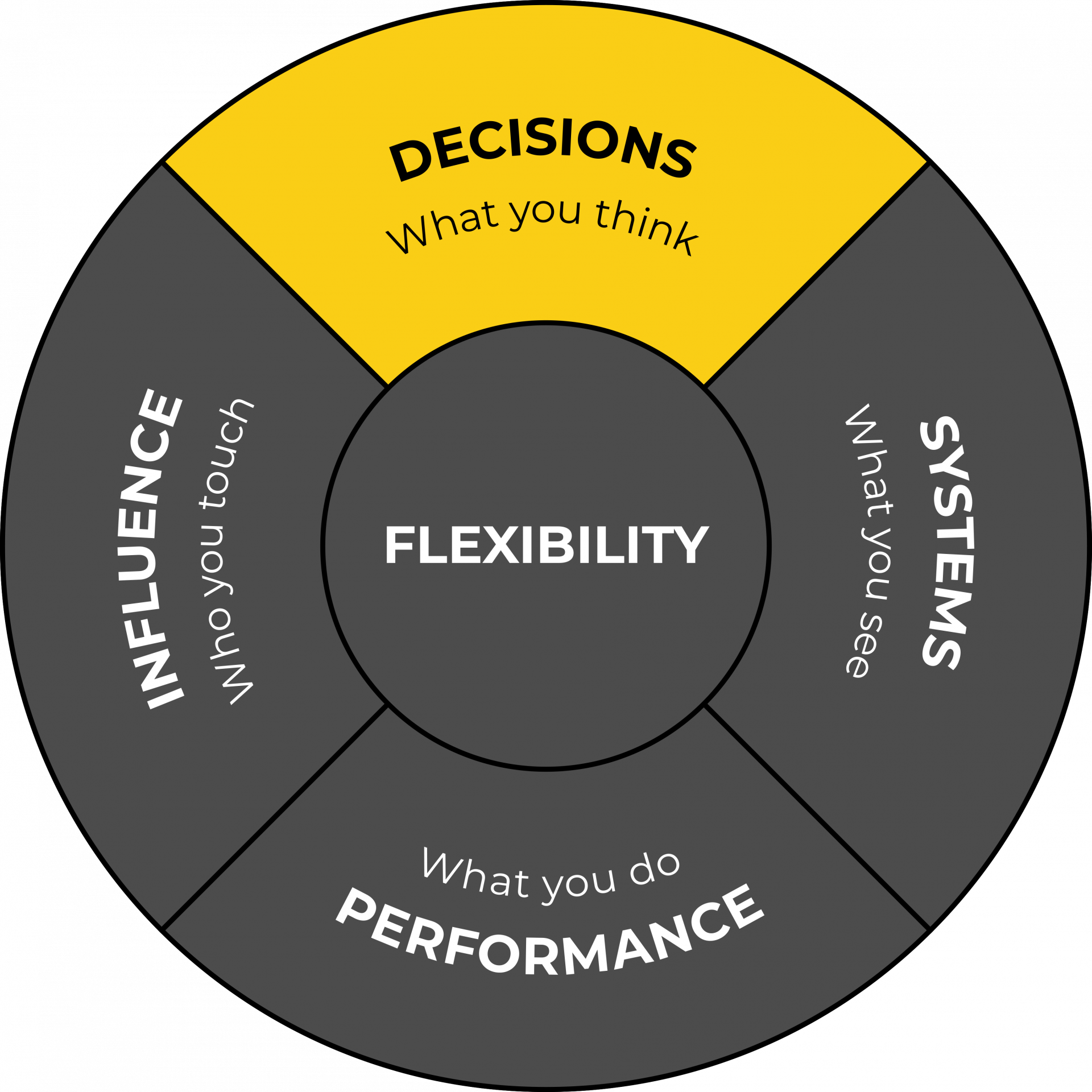 HOW TO SOLVE TRICKY PROBLEMS


A systems leader takes nothing at at face value – instead they learn to ask better questions every time they're faced with a tricky problem. Rather than blaming people, systems leaders see the bigger picture as a collection of relationships, and try to understand how all fits together.

In Not An MBA, you'll learn about:
BREAKING DOWN SILOES - How to take a systems-view in your team or organisation so you can get to the root cause.
OPTIMISING RELATIONSHIPS - How to improve the way different people, functions and processes work together.
CHALLENGING ASSUMPTIONS - How to unearth and shift an unhelpful status quo.

SIGNS YOU NEED TO TACKLE SYSTEMS:
• You keep finding the same problems in different places
• Performance depends on the efforts of individuals
• Things take longer or feel harder than they should.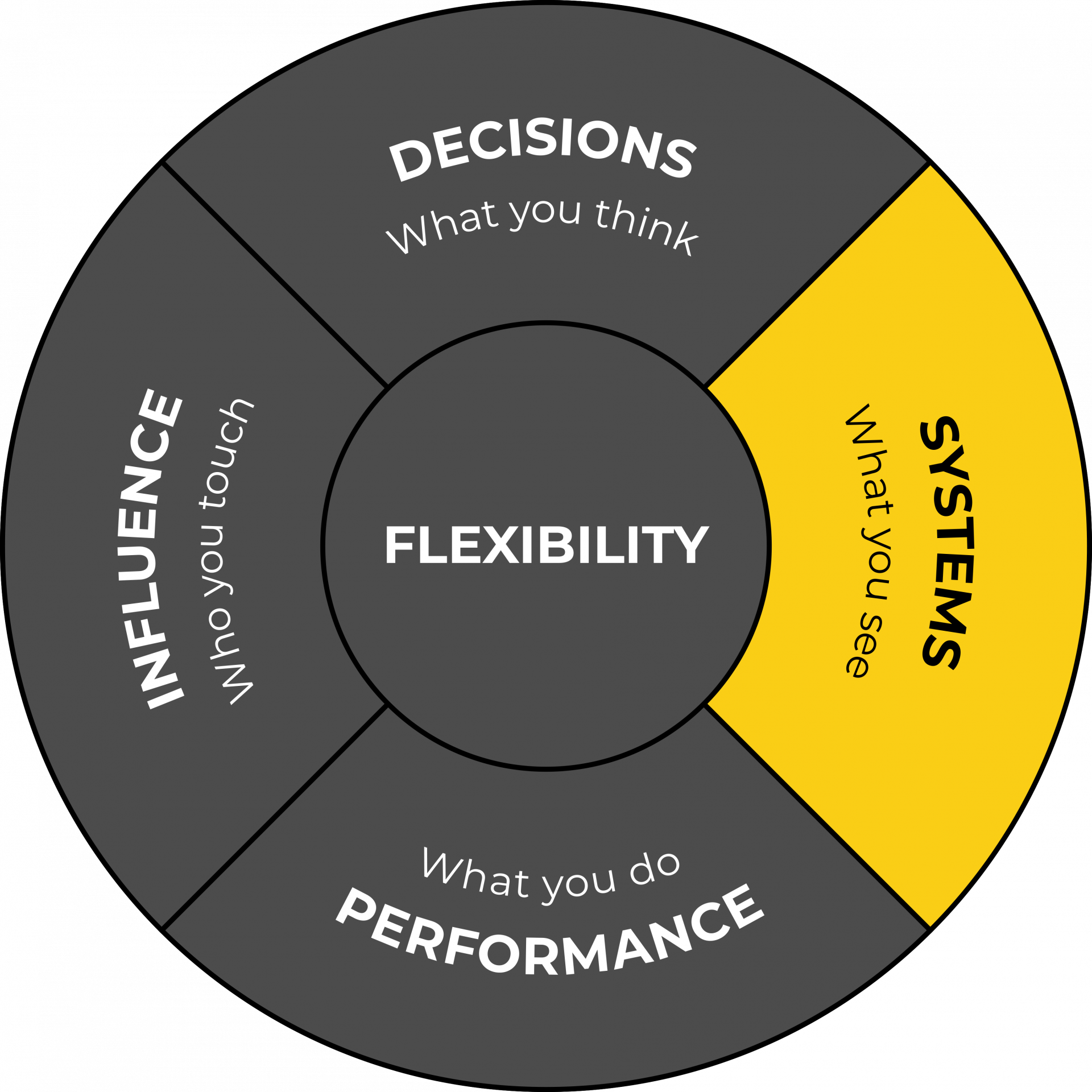 HOW TO GET MORE DONE WITH LESS EFFORT


Performance leadership isn't about working harder than anyone else – it's about clarity on where we focus, coherence in how we align our effort and commitment to quality and accountability. Performance leaders are calm, focused and empathetic. They're clear on what really matters and they live and work accordingly.

In Not An MBA, you'll learn about:
DELEGATION - How to empower others to own outcomes and deliver results.
FOCUS - How to direct your energy into the things that make the most difference.
CRISIS MANAGEMENT - How to plan for, and respond to, risk and disaster.

SIGNS YOU NEED TO LIFT PERFORMANCE:
• You aren't getting sh*t done
• Your team makes stupid mistakes
• You feel unfocused and hurried.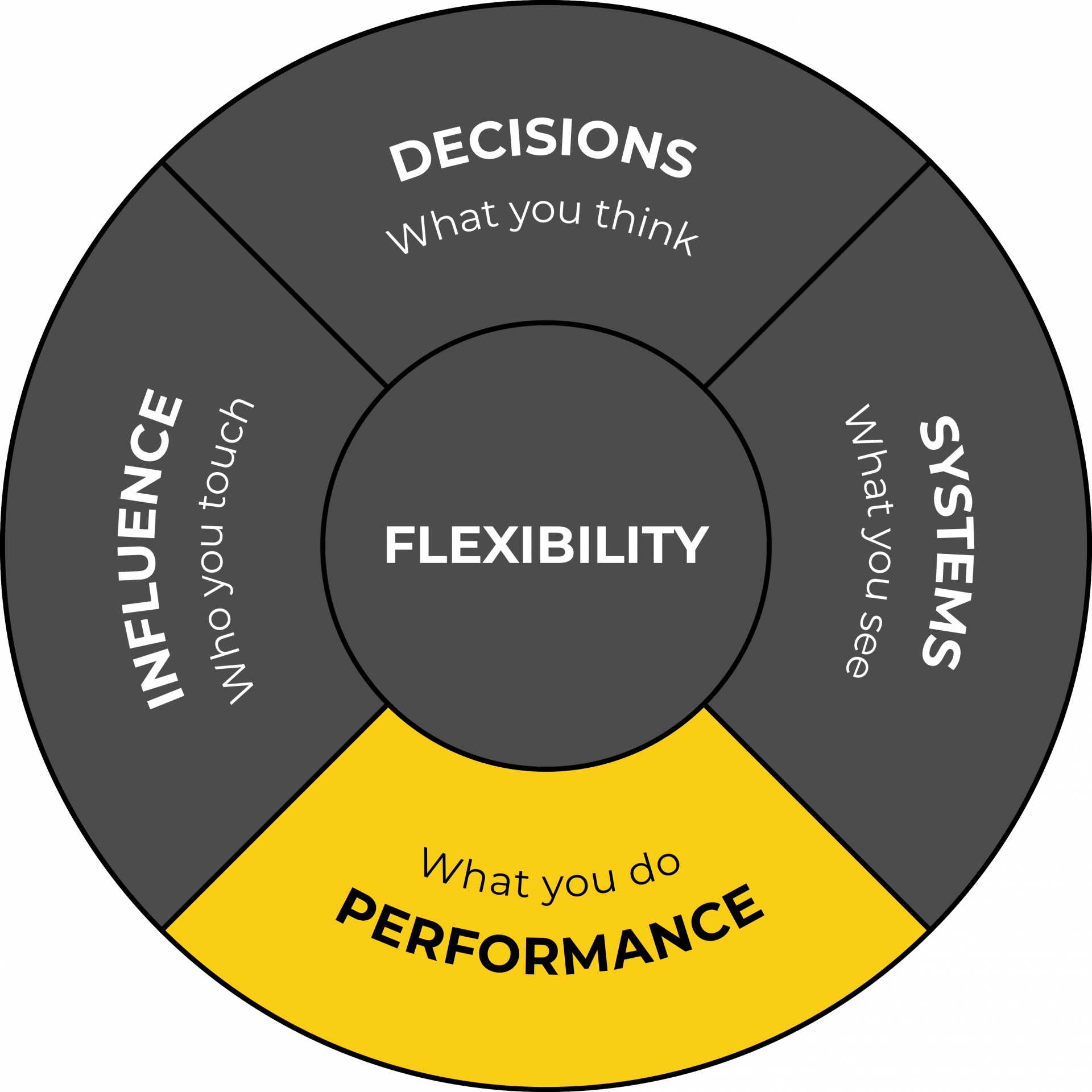 HOW TO HAVE MORE IMPACT THROUGH OTHERS


Being great at your job isn't enough to get you noticed or bring people along with you. Embracing and understanding politics is a non-negotiable skillset for strategic leaders who want to make a real difference.

In Not An MBA, you'll learn about:
COMMUNICATION - How to connect with others.
REPUTATION - How to have integrity and build trust.
COMMUNITY - How to build tribes around new ideas and change.

SIGNS YOU NEED TO BUILD INFLUENCE:
• Your work doesn't get the attention it should
• You're not getting traction with important projects
• You'd like to manage difficult people more easily.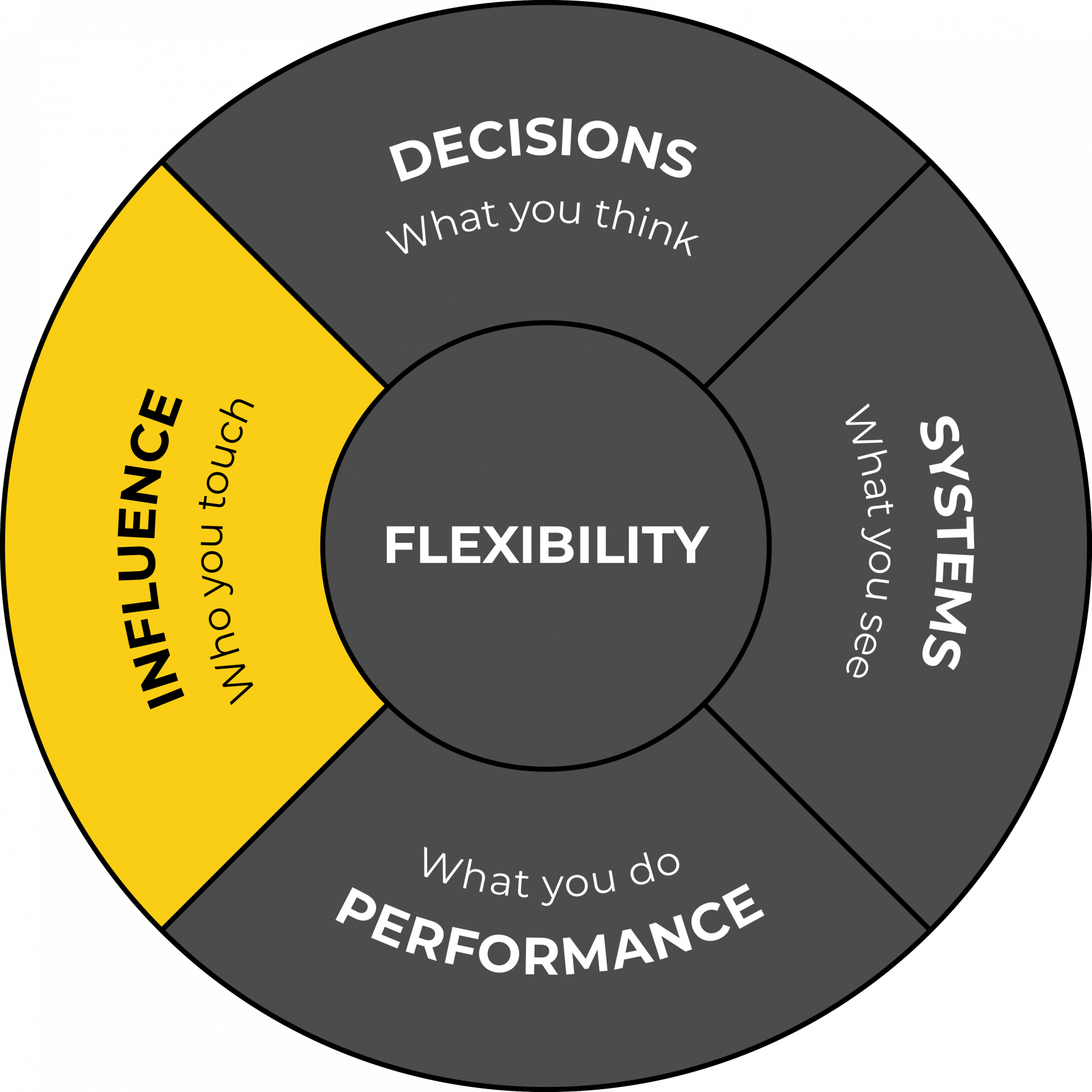 THE NAMBA DIFFERENCE
THE

BEST

THREE HOURS OF YOUR WEEK
There's nothing quite like a naMBA learning sprint.
A group of bright, interesting senior leaders come together fired up by their desire for different.
We learn, argue, laugh and reflect. We put our cards on the table, and solve problems together. We stretch our perspectives, challenge our assumptions and practice using new skills in a safe, supportive environment - with no ego, and no bullsh*t.
THE NAMBA DIFFERENCE
IMMEDIATE CHANGES TO YOUR WORK AND LIFE
We don't wait until the course is finished to see if it was useful. We test and apply our learning, every week, with practical assignments. Watch your work and life transform in front of your eyes.
THE NAMBA DIFFERENCE
THE

MOST FUN

YOU'VE EVER HAD IN CLASS
The Not An MBA curriculum is packed with short, sharp videos, delivered in Alicia McKay's trademark engaging style.

But don't be fooled by the fun! All learning is backed by best-practice research and thinking on strategy, change and leadership.

Access videos and helpful resources on your own time, at your own pace. Because you're an adult.
CHECK OUT WHAT OUR ALUMNI HAVE TO SAY!
GUY BEATSON
naMBA Class of 2021
GRACE FOX
naMBA Class of 2021
WHAT'S INCLUDED?
Book
A signed copy of You Don't Need An MBA: required reading for all students.
Tools and downloads
Templates, worksheets and practical guides you can use forever.
Live sessions
Eight three-hour fully interactive online sessions with a group of learners.
Practical assignments
Weekly assignments to ensure you apply everything you've learned - we hold you accountable here.
Videos
Fun and engaging video lessons to watch before each learning sprint - and again whenever you like!
Community
Access to an incredible tribe of like-minded leaders and learners who like the do things a little differently.
naMBA Students
Our students have an average of 20 years experience in their field.
Joining us from business, government, iwi and not-for-profit, they're all senior managers with a passion for development.
13+ years
Work experience
Each Not An MBA intake runs for 8 weeks. You can access the curriculum for another three months after the programme closes.
How much time will I need to invest?
Around 5-8 hours a week. You will need 3 hours a week for attending the sprint, and an additional 2-5 hours for watching video content, reading the book chapter, talking to your team and completing your assignment.
How do I convince my boss to pay?
Not An MBA is all about teaching strategic leadership. That means focusing on core skills that are important to moving up the organisational ladder and adding value at a higher level. We learn about leading with and through change, making great decisions in uncertainty, influencing others, performing at your best and how to design incredible systems and environments.
What happens in a learning sprint?
We're online for three hours, and most of that time is spent in interactive discussion – sharing progress and ideas, learning from peers, discussing points of view and (hopefully) having some challenging debates.

In each sprint, Alicia recaps the content and focus for this part of the programme, and provide guidance and conversation prompts. You will discuss the results of your last assignment, and get prepared for your next one.
What do the assignments involve?
We can't give all our secrets away! naMBA includes a variety of short, interesting assignments. Some of these will be things you publish, some will be things you'll say (conversations to have with others) and some will be things you make. There's considerable scope to interpret each assignment with your own creativity and to inspire (and be inspired by!) others..
Does naMBA replace an MBA?
That's up to you! There's lots of theory and subject matter knowledge that you'll get from an MBA that naMBA won't help you with. For more information,
check out this helpful comparison.
HELLO!

Are you sick of mediocre professional development?